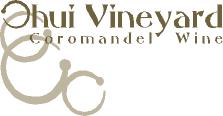 What is a logo?
A corporate identity, or logo, is a symbollic illustration representing your business. It is not just a superfluous pretty picture!
A logo might be a word written in a unique font or a unique way (e.g. Coke Cola), or it might be a particular colour scheme (e.g. orange and black for Mitre 10). It might be a refined image relating to your name or what you do (e.g. Ideal Garages), your company's initials (e.g. ASB). It might be a purely graphic image (e.g. Apple).
Why does a business need a logo? What's the point?
Your logo differentiates your business from others and conveys something of the 'essence' of who you are. Think of it as your haircut. It can enhance your appearance and make you look and feel more attractive to others; it can make people remember you, make favourable judgements, and think of you in positive ways... or it can made you feel dowdy, bland, sloppy, out-of-date, totally ordinary so people instantly forget you amongst the herd.
What makes a great logo?
A great logo is instantly recognisable. It creates a positive first impression and a great lasting impression. It wil be judged instantly and then remembered or forgotten.

It needs to be unique and memorable - not just mimic another logo.
It needs to be simple. The strongest images are those with fewer elements.
It needs to look just as good tiny on a business card or huge on a billboard.
It needs to be appropritate for the business.
It needs to talk to its target audience - visually, emotionally, directly.
It needs to reflect your company's personality - funky, classic, professional, laid back...
It needs to look good whether produced in colour, greyscale or black and white.
It needs to look professional.
A logo shouldn't cost you an arm and a leg but it should provide real value to your business. Without a logo your company's image is indisputably lessened. A poorly designed logo will reflect on your business so that you too, may appear 'amateur' or maybe inexperienced or a 'fly-by-nighter'.
Yvette at EYEDEAS® has been creating logos for businesses for almost twenty years. She is totally aware of makes a great logo and has the experience, skills, knowledge and creativity to design a unique identity that really works to add value to your business.
EYEDEAS © 2012